Objectives
Develop a pilot's skill in flight control smoothness and coordination
Develop an awareness of the airplane's orientation to outside references
Develop division of attention between flight control application
Practice the constant need to scan for hazards
Elements
Example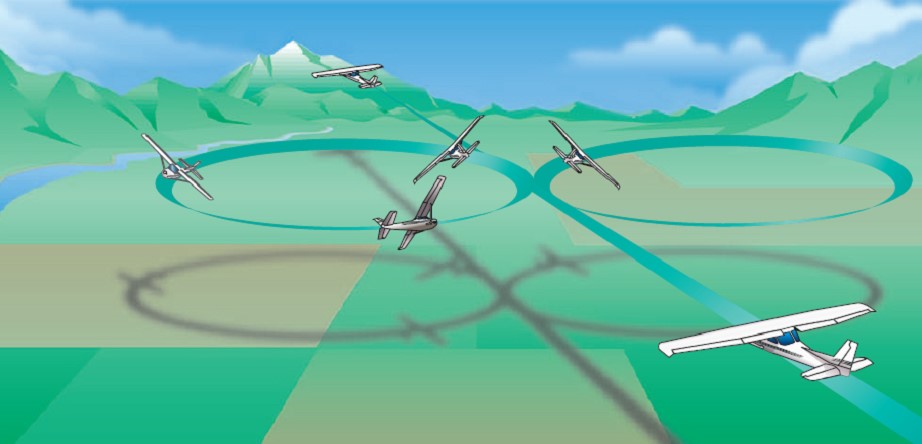 Common Errors
Not clearing the area
Inadequate pitch control on entry or rollout
Gaining altitude or losing altitude
Failure to maintain constant bank angle
Poor flight control coordination
Ineffective use of trim and/or power
Inadequate airspeed control
Becoming disoriented
Performing by reference to the flight instruments rather than visual instruments
Failure to scan for traffic during the maneuver
Attempts to start recovery prematurely
Failure to stop turn on the designated heading
Completion Standards
Clear the area.
Establish the manufacturer's recommended airspeed or, if not stated, a safe airspeed not to exceed VA
Roll into a coordinated 360° steep turn with approximately a 45° bank.
Perform the Task in the opposite direction, as specified by evaluator.
Maintain the entry altitude ±100 feet, airspeed ±10 knots, bank ±5°, and roll out on the entry heading ±10°.